Terrace_Storage_Center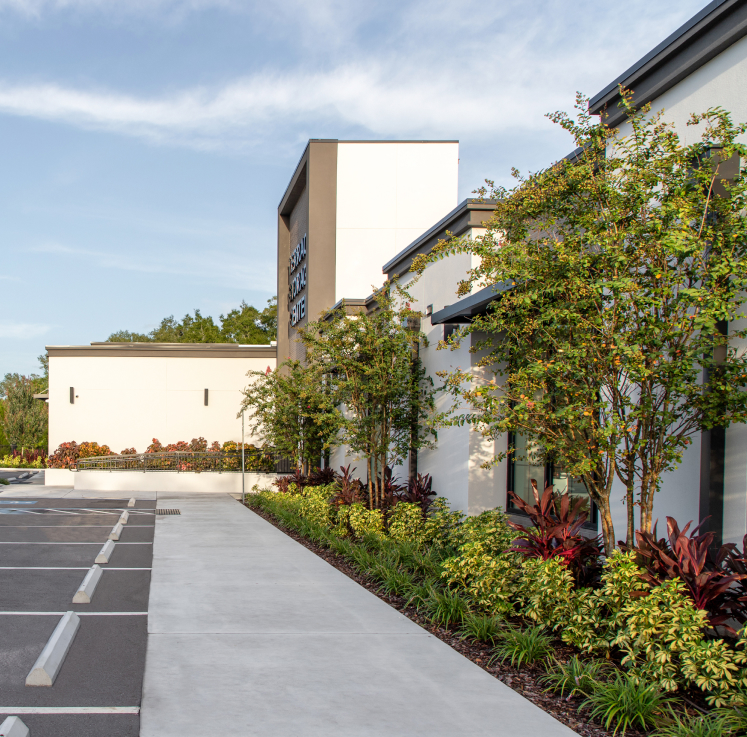 Temple Terrace
Site Area_3.83 Acres
Built Area_53,546 Sf
Completion_2020
This project includes a renovation to an existing 1970s building, originally built as a bowling alley, to be converted into a mixed-use storage and office center.
The design approach was to reconfigure the building to develop a stronger street presence while reusing the existing structure and adhering to strict local design guidelines. A new "tower-like" element was introduced to create a sense of arrival and identity. It also served as the primary organizational pillar for the programmatic components of the project.
The program was arranged to take advantage of the north-facing facade to maximize natural daylight into the office spaces through the placement of large windows and reduce heat gain as a result of direct sunlight. This strategy, combined with the use of different building materials and landscaping, creates a clean articulation of the facade that anchors the project to the community.