Tampa_Intl_Airside_A & F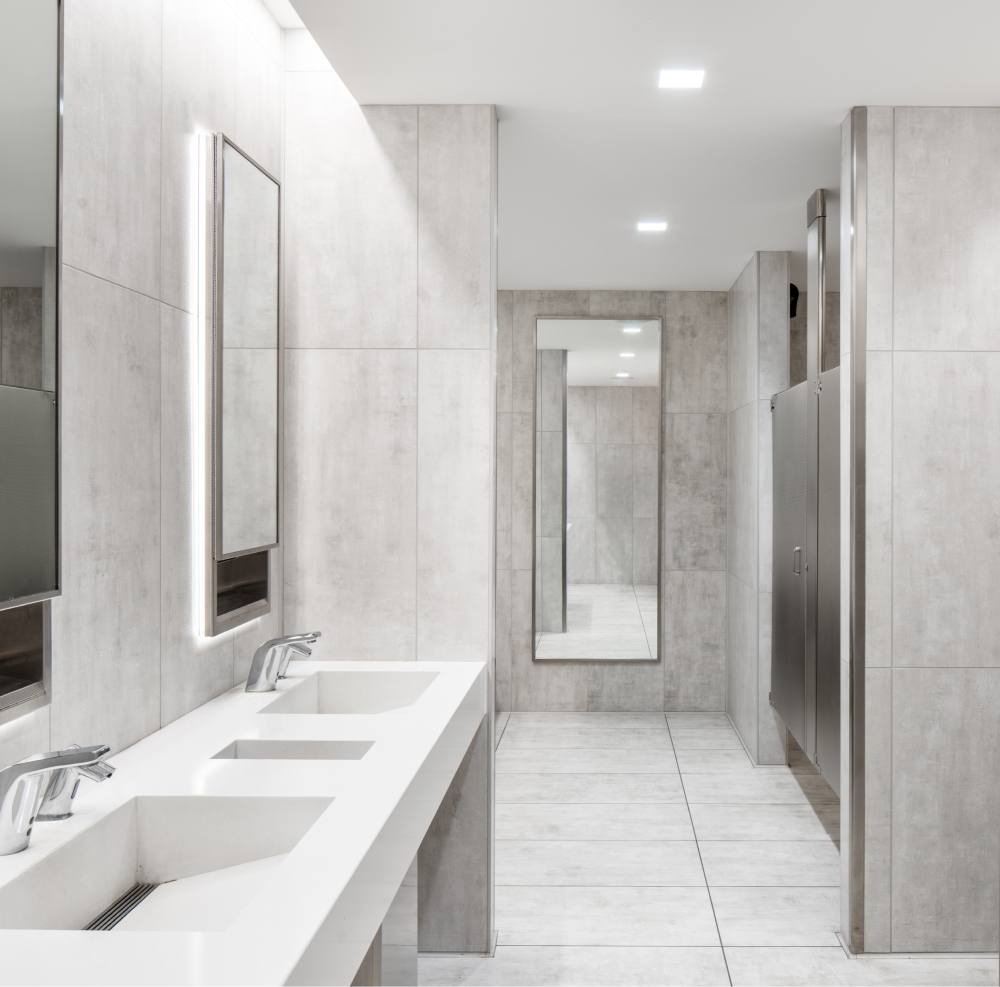 Tampa Intl Airport Airsides A & F
Built Area_5,300
Completion_2022
The Airsides A & F renovation project consisted of refurbishing and expanding Airside F's east and west restrooms and Airside A's ramp-level restrooms. The goal was to provide a design that enhanced the passenger experience, improved maintenance operations, and elevated the overall appearance while complying with the HCAA design standards and maintaining a cohesive aesthetic with the existing airsides.
By evaluating existing conditions and performing in-depth data analysis of passenger flows and peak flight times, we were able to improve the existing facilities to a level that met and exceeded the airsides' current needs.
We focused on integrating a hospitality-like atmosphere through the use of materiality and lighting. Other functional upgrades include larger stalls for passengers traveling with luggage, efficient changing stations, individual family rooms, mother's rooms, and vanity areas.