Cross_Center_Apartments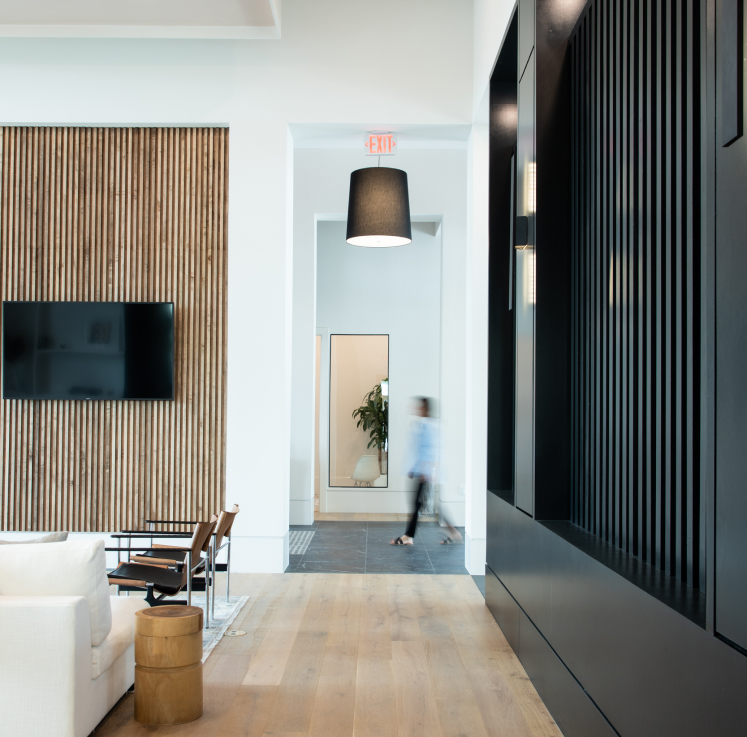 Tampa, Florida
Site Area_12 acres
Built Area_5,200
Completion_2020
The Crosstown Center is a 236-unit four-story apartment complex situated 8 miles east of downtown Tampa, designed around the concept of community. The complex surrounds a large, tropical courtyard connecting all buildings, including amenities such as the pool deck area, a fitness center, and the clubhouse lounge.
As the interior design architects for the clubhouse lounge, our goal was to create an elegant and approachable space that brought an atmosphere of relaxation and comfort for residents to gather and use as an extension of their unit.
The Clubhouse, typically designed with the singular role of impressing and attracting new residents, was conceived to function as more of a hospitality space where visitors feel welcome to dwell, work and socialize. Achieving an open floor plan and the free flow of natural light was the primary reference for designing an interior shaped by scale, materiality, color, and transparency.
Project_Details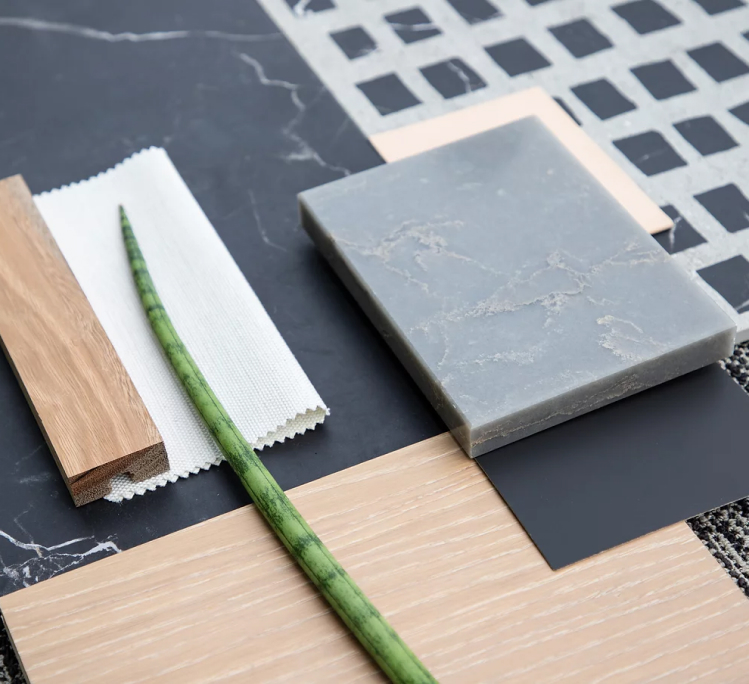 The material palette for the Clubhouse is comprised of a combination of wood, stone, and neutral colors, each defined by the spaces they serve. The articulation of these materials brings a textural richness and warmth to the space that creates a calming environment.